If you are not aware by now, most of you are!, i am currently pregnant with baby number 3. It has been a long time coming and me and Scott thought it would never happen,but it has and we are all thrilled!.
When the opportunity came up to attend the launch for the new Hybrid Pushchair by Babystyle at Baby Planet in Derby, i jumped at the chance.
I had a quick look online at the stroller itself and couldn't wait to have a push of it in person.
On arrival, we were greeted with a warm welcome and a glass of fizz,obviously non alcoholic,roll on due day!. There were plenty of refreshments, drinks and a lovely friendly atmosphere.
Now,the strollers, oh my!, They looked incredible,even better in real life. We had a demo from one of the lovely gentlemen and i have got to say it is amazing. It can be changed into a number of different strollers to suit you and your family, for example the single pushchair can become a tandem if you have two little ones.
You can also unhook the top component and apply a car seat or a carry cot, simply by clicking two flips either side, i was sold!. I have re named this stroller the transformer because it really is something out of this world.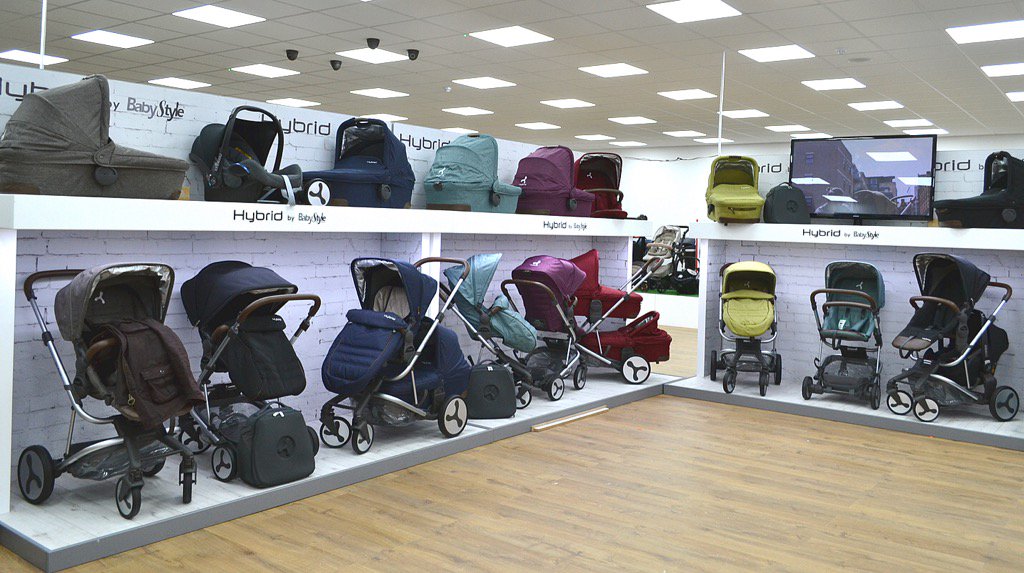 The stroller comes in a few different colours,which are all stunning. My favourite have got to be the pistachio and wild orchard
I had a
a lovely time at the launch and I can not wait to receive my pushchair and give you all a full review of my very own transformer! :)
Thanks for reading
X